A Little Inspiration Goes A Long Way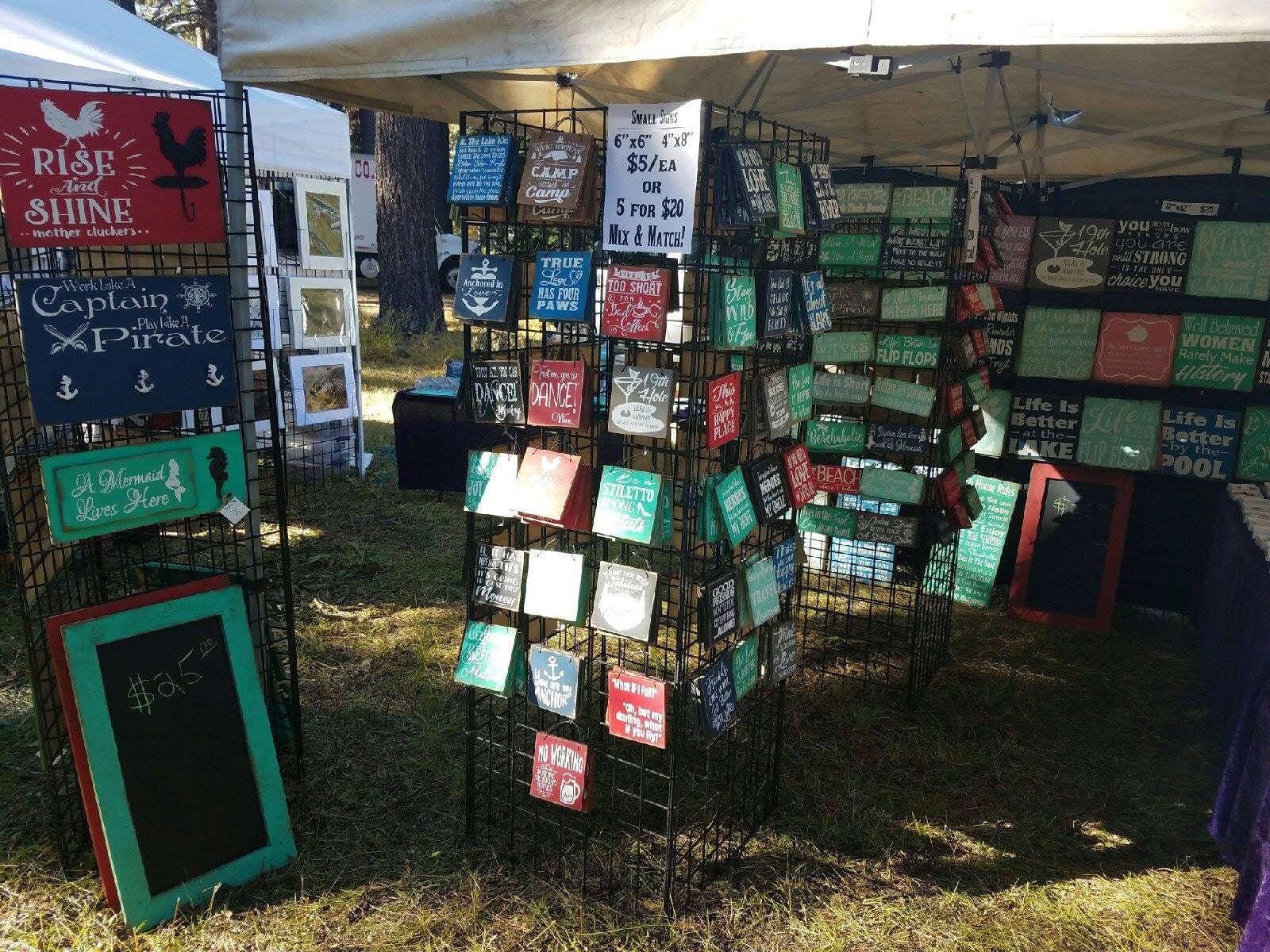 Our business was born out of the Great Recession. Mike was a contractor with very little business and Johnita was a crafter with a plan...to create things that would make people happy. Combining Mike's professional woodworking skills with Johnita's love of design a sign business was born. Over the years the techniques used have evolved to meet our current lifestyle needs. Today we are in love with our signs, our designs, our paint process and our final products. Our house is covered in these Farmhouse Chic treasures, reminding us everyday of all the blessings we have. We hope you too can find some happiness in our products.
When not enjoying our Farmhouse Chic life we LOVE to hit the beach. If coastal decor is more your style please check out our other shop, SurfShackSigns!
http://www.etsy.com/shop/surfshacksigns
or perhaps burlap is your preference, we have that too check out
http://www.etsy.com/shop/burlapprintart
I also love to make jewelry you can see that at
http://www.etsy.com/shop/justfunjewelrystore