A Little Inspiration Goes A Long Way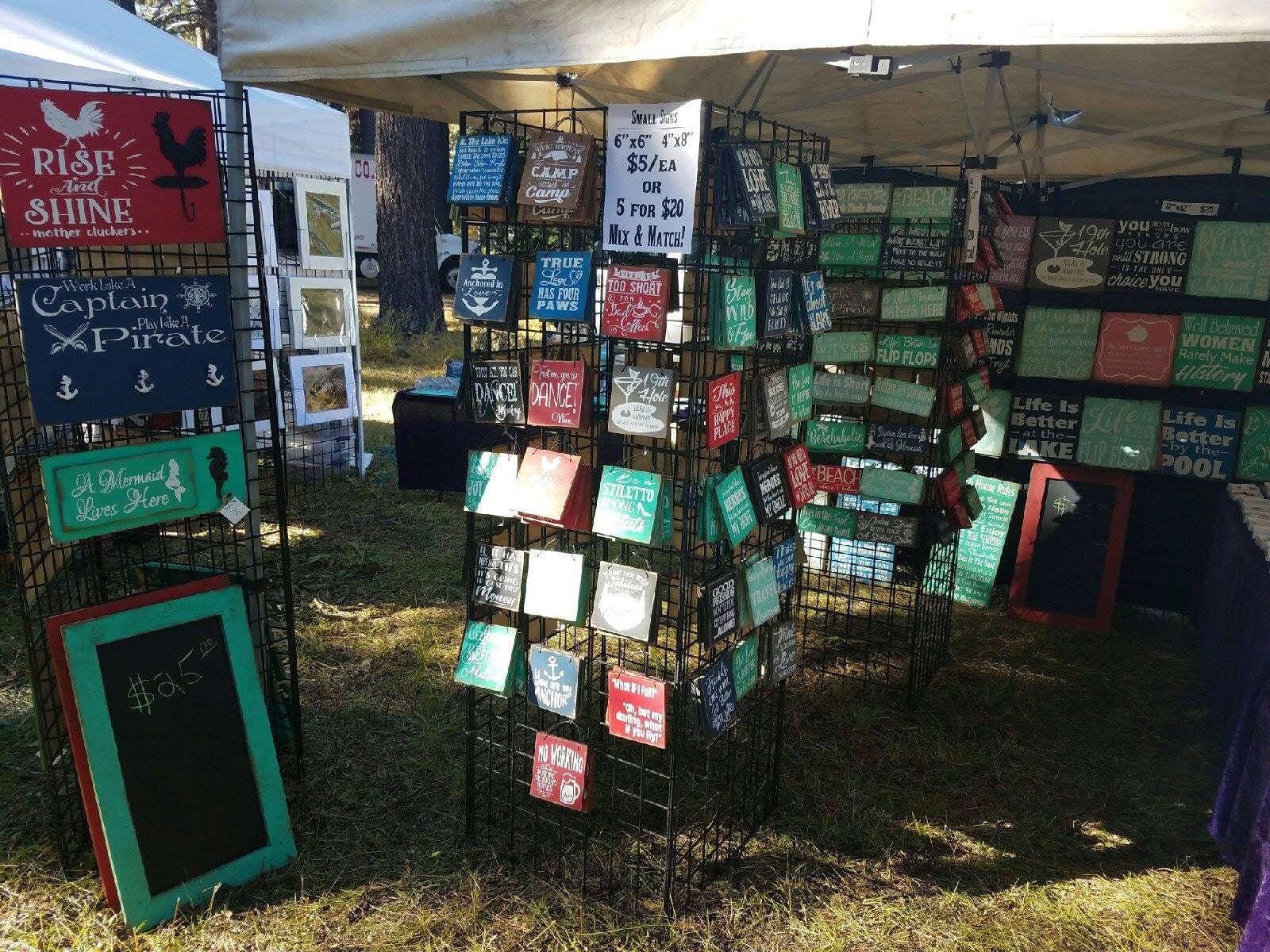 Our business was born out of the Great Recession. Mike was a contractor with very little business and Johnita was a crafter with a plan...to create things that would make people happy. Combining Mike's professional woodworking skills with Johnita's love of design a sign business was born. We hope our products add a dash of joy and happiness to your space.
If coastal decor is more your style please check out our other shop, SurfShackSigns!
http://www.etsy.com/shop/surfshacksigns
or perhaps burlap is your preference, we have that too check out
http://www.etsy.com/shop/burlapprintart
I also love to make jewelry you can see that at
http://www.etsy.com/shop/justfunjewelrystore